Tea is synonomous the world over as the drink of Britain and for many visitors to London enjoying a cup of tea is one of the activities they have planned, whether they drink tea normally or not.
Some will go for a traditional afternoon tea, offered by many hotels and restaurants and at an enormous range of prices. One thing to say here, we Brits don't actually regularly indulge in an afternoon tea and in fact a great many of us, probably the majority, have never partaken in our lives. Take from that whatever you wish.
You may decide however that you're not really intending to spend a day's budget on a tray of sandwiches and cakes and a few cups of tea, but would rather just find a nice tea shop where you can sit down and enjoy a 'cuppa' in true British fashion.
This is where many get flummoxed, like most cities in the world we have more coffee shops dotted around the capital than you can shake a bearskin hat at, but finding an establishment that specialises in tea? That's a challenge.
There is the odd tea shop dotted here and there, and they tend to come and go but it's not an easy ask and many will rue that they are left with no other option than to either go for an expensive 'afternoon tea' or drink a version of tea at one of the very many coffee shops.
There may just be an option to scratch that itch though, perhaps not precisely in the way you had in mind but a very good option nonetheless.
Twinings Tea Shop at 216 Strand, directly opposite the Courts Of Justice specialises in tea, and has from this site for over 300 years. That's a lot of tea knowledge that's been accumulated right there.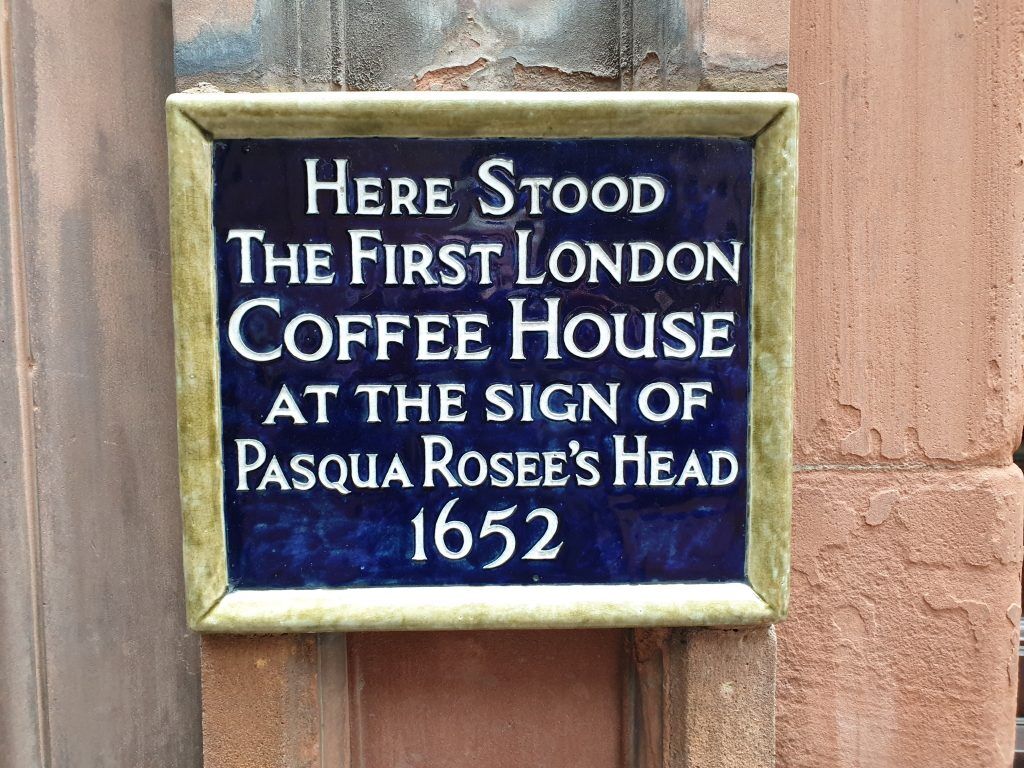 In 1706 Thomas Twining bought Tom's coffee shop, one of a great many coffee shops dotted around London and a very fashionable place to go for discourse (sound familiar). Most of the coffee shops would do all sorts of things to attract a clientelle, (in fact a post about London's historical coffee shops will be along soon) and would look for a usp, unique selling point. Thomas Twining made his specialising in tea.
It was a succesful enterprise, despite tea being an extremely expensive and luxury item at the time he managed to grow the business and was soon selling more dry tea than he was wet, including to other coffee houses.
Today the store is still there, it's really aimed at supplying you with tea that you can purchase to drink at home but with a huge range on offer and with extremely knowledgable staff it's a fascinating place to visit for anybody with even a passing interest in tea or tea history.
There is a wet bar with different blends and teas available to try, freshly brewed and ready for your consideration so you can actually satisfy that urge for a British 'cuppa' as part of your visit.
You can click here to visit the Twinings website and see what is available, an offering that includes masterclasses in tea tasting and blending alongside an enormous stock of tea.
Perhaps you'd prefer to learn about the history of tea in London on a walking tour that takes in most the principle sites associated with tea history? If this sounds like a fun morning or afternoon click here to find details of the 'Dying for a cuppa' walking tour.