Free Tours
The market for 'free' walking tours is an established one these days and offered in many cities across the globe. One of the leading companies offering this in London is Free Tours By Foot who offer a range of tours from the expected 'see the big sites and sights' through to some themed tours and others that will get you off the beaten track.
Are they free?
For those yet to try this method, then the tours can indeed be free should you wish but the reality is that it's expected you will pay something to the guide at the conclusion of the tour. You book online, or indeed walk up to the starting place, attend the tour and then if you've enjoyed the tour give the freelance guide what you think it was worth at the end.
The London Docks Tour
One of the nice things about tours in this format is that aside from the obvious, you pay what you want, they are often run by passionate and enthusiastic local guides who perhaps don't have the slickness can be seen in their salaried contemparies but can often inject a bit more personality into their chosen tour.
The London Docks Tour sets off in the shadow of Tower Bridge, so you are right in the middle of London's tourist trap area but within minutes find yourself walking along quiet stretches of the Thames with some great photo opportunities away from the crowds.
The tour itself will tell you about London's rich history and the way it has been built from trade, wending it's way along what was once a crowded river before moving onto the old cobbled streets of Wapping, which was once the site of The London Docks.
Pirates, Witches and old riverside pubs all make an appearance and if the tide is out you may get the chance to retrace the last steps of Captain Kidd before he was hanged for piracy in 1701 after an adventure that had inspired Treasure Island.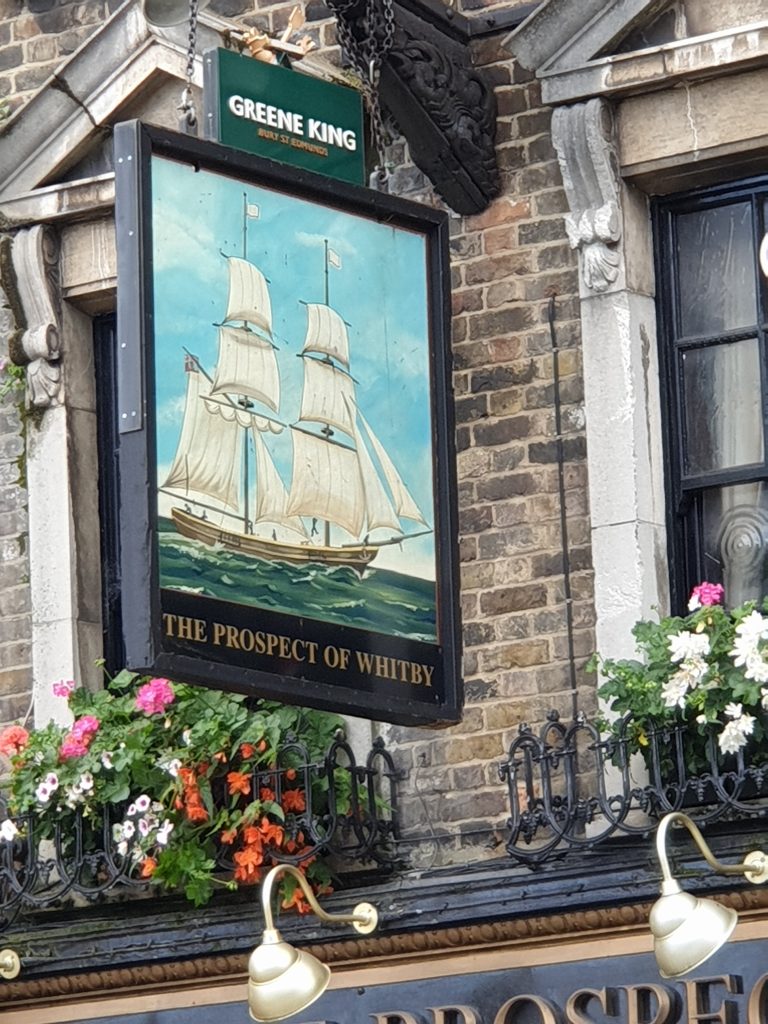 Drinks?
Finishing after around 2.5 hours outside the Prospect Of Whitby, you have the perfect opportunity to go and enjoy a refreshment in one of London's most famous pubs before heading back into the hustle and bustle of central London.
The London Docks tour runs twice a week, Friday and Sunday mornings at 10-30 AM. The meeting point is outside the Starbucks alongside Tower Bridge and you can walk up 10 minutes before start time outside of peak summer months or book online.
www.freetoursbyfoot where you can also check out their other range of walking tours around London.
And yes, I will confess that it's my droning voice in the videos and it's me that runs this amongst a number of other walking tours around London.