Just a short walk from either Tower Hill Station or The Monument St Dunstan In The East is a surprising and magical delight. While I wouldn't suggest anybody makes a special trip to visit if you are out and about around the city and can spare half an hour a visit will be well rewarded.
A church with a tough history St Dunstan In The East perhaps now defines the phrase 'rest in peace'. Originally built in around 1100 the church had a new South aisle added in 1391, this is an old place of worship even by London's standards.
Badly damaged in the great fire of London it was patched up and limped along until a Christopher Wren designed steeple was added, work beginning on that in 1695.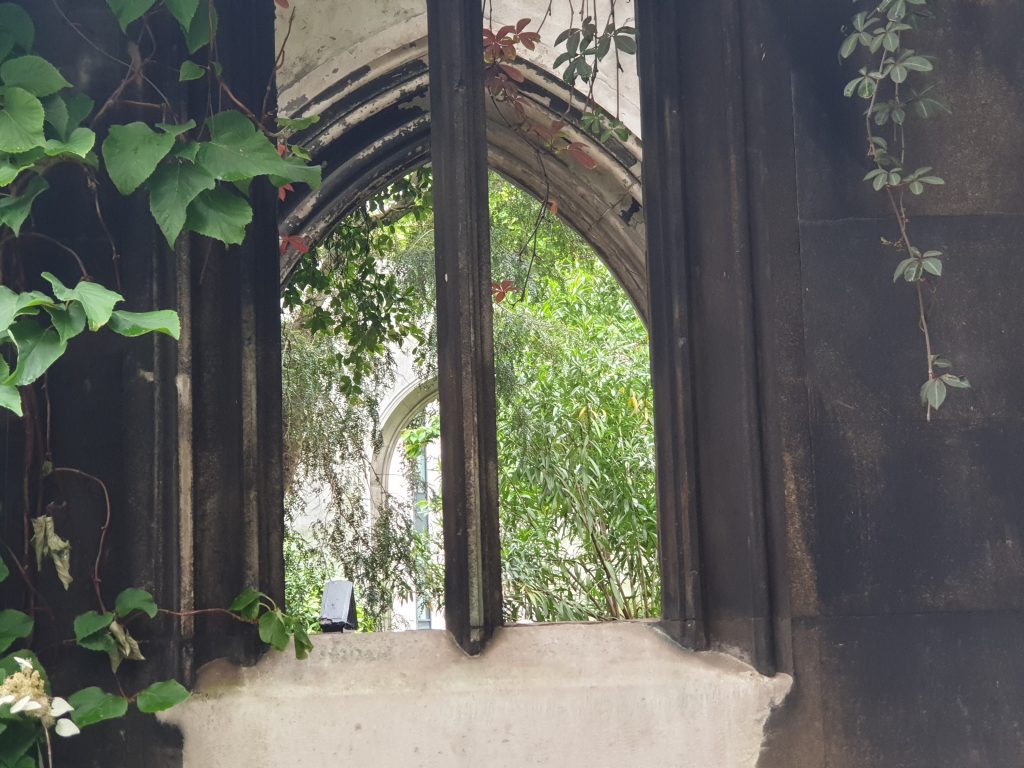 Rebuilt again
In 1817 it was found that the weight from above was pushing the walls out and the church had to be rebuilt from scratch, reopening in 1821 and being able to accomodate somewhere between 6-700 worshippers.
The Second World War finally proved the undoing of the church as a German bomb hit it, Wren's tower left standing but elsewhere only two walls remained and St Dunstan In The East had held it's final service as a traditional church.
Tranquil garden
In 1967 the City Of London Corporation decided to turn St Dunstan In the East into a garden, opening in 1971 it has continued to provide an oasis of peace and calm on the edge of the city ever since.
A visit to St Dunstan In The East leaves you forgetting where you are momentarily as the evocative ruins of the church provide a romantic backdrop to a lovingly tended garden. It could almost be some folly in a stately home but is a wonderful place to sit and while away ten minutes in peace and solitude.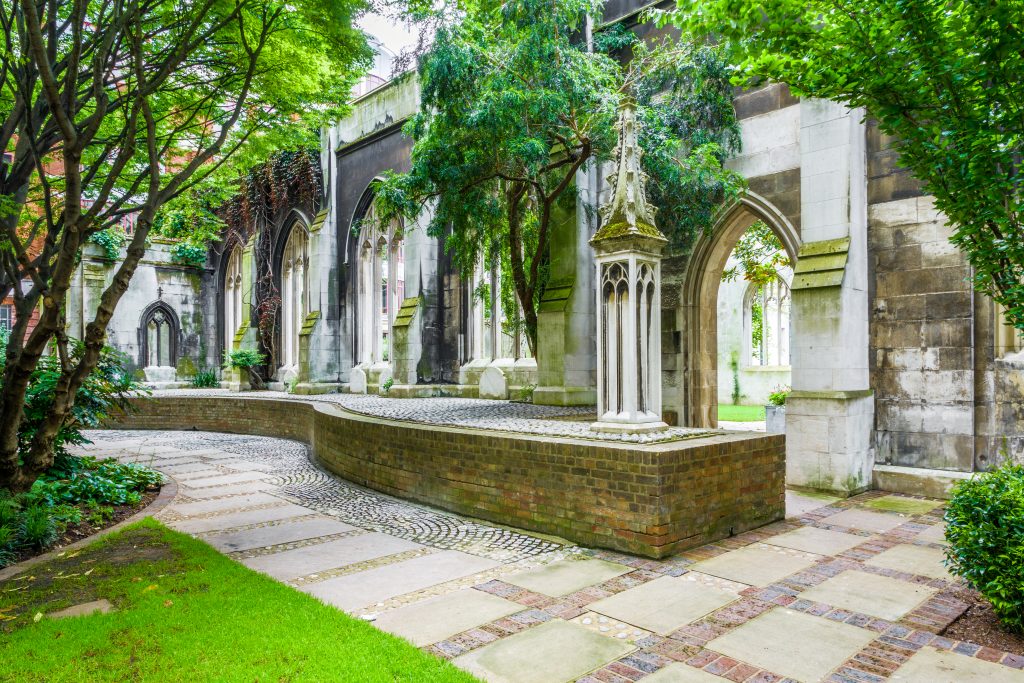 It doesn't tend to be too busy most of the time and if you avoid the time when office workers take advantage of the space to eat their lunchtime sandwiches you have a good chance to feel quite solitary as you sit and ponder life.
St Dunstan In The East is a highly recommended place to visit if you are already in the area seeing some of the sites such as the Tower Of London or St Paul's Cathedral, I doubt very much you'd regret it.