A great medium sized museum centred around East London, the docks and world trade including a terrific area for kids.
London is full of museums, many world renowned and so I would see little point in me including those here.
There are also a number of smaller museums and some very small and devoted to quite narrow topics in some cases, these are the kind that I am more likely to include.
The Museum Of London Docklands is the smaller brother, or sister I'm not sure which, to the Museum Of London which is a fine museum itself and located close to St Paul's Cathedral.
Where is it?
Strictly speaking I believe The Museum Of London Docklands is located in Limehouse but it's also very close to Canary Wharf, you could reach it very easily with a short walk from either station or if it's a nice day then a walk along the river from Tower Bridge would take somewhere around an hour.
OK, so what is it?
It's a museum that is largely devoted to London's East End and of course the docks. Once the largest port in the world the evidence of this is visible all the way down the river from central London with old warehouse buildings. Most have now been converted for living or retail.
The Museum Of London Docklands is itself housed in an old warehouse with the original floor still in situ in some places.
There are permanent displays which cover the city and the river through the ages, of course, much about the docks and also the second world war and the blitz.
The Luftwaffe absolutely pounded East London and especially the docklands area during the second world war and the devastation and resilience shown is actually quite remarkable.
There is also a very moving section about the sugar trade and slavery, this can be quite upsetting but could also be considered essential viewing.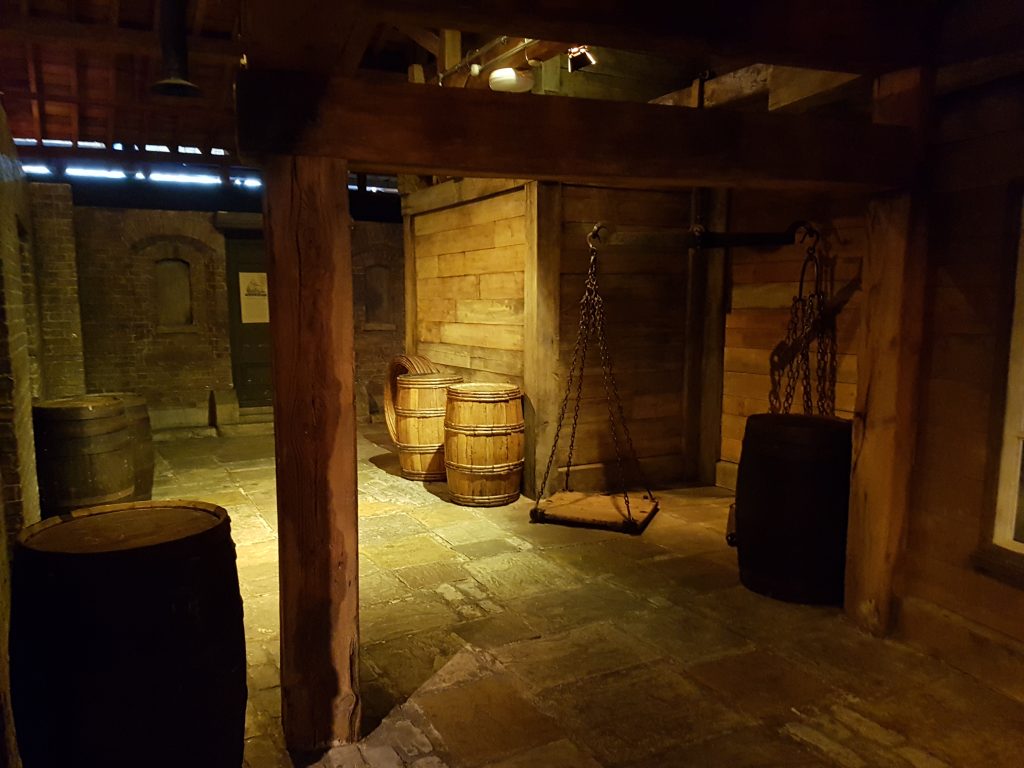 The Sailor Town part is great and quite atmospheric as an area is recreated as it may have been in times past. If you've wandered through parts of Wapping or Rotherhithe then this will seem all the more real to you.
The exhibits move on to tell the story of how the docklands were redeveloped, primarily in the 80's with Canary Wharf becoming a financial district and how many of the surrounding areas went from being desolate wastelands to up market luxury flats. The story also touches on the impact this had on the people who were living here at the time, many quite poor.
Anything for kids?
Yes indeed, the Mudlarks area is designed for children up to 8 years old and is a great interactive space and very popular. It does require a ticket but this are available free at the door or if you want to be certain then book them online.
Museum of London Docklands West India Quay, No.1 Warehouse, Hertsmere Rd, Canary Wharf, London E14 4AL