This is slightly different to many of my posts and intended posts on here due to the fact that this could easily be a full day.
Regent's Canal runs from Paddington through London to Limehouse in the East where it meets the Thames. It's about a 9 mile stretch which can be walked in virtually it's entirety except for a small deviation near Angel where you need to pop roadside for a small stretch.
The Canal will be celebrating it's 200th birthday next year, 2020.
If you pick a dry day it's a great walk, if you pick a warm and sunny day then walking Regent's canal is a fantastic walk. You could also hire a bike and cycle most of it but be aware that there are some very busy sections that can be awkward when cycling.
You can also choose to just do sections of Regent's Canal if you want a smaller undertaking or want to mix it with other activities nearby.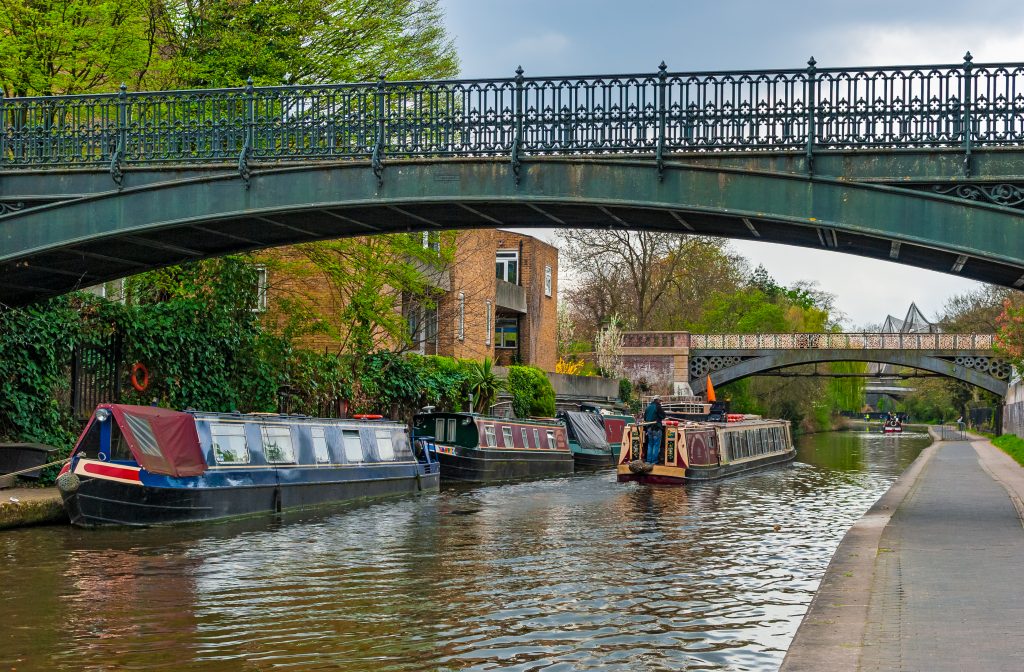 So what will you see?
Due to the length of Regent's Canal you're going to see a lot, it crosses different parts of London and some very different areas. The Northern stretch at the beginning will be busy in places and you will pass through Little Venice and Camden.
Camden Market, alongside the Canal is very popular with tourists and teenagers, teenage tourists are likely in heaven as they look to pick out the T Shirt most likely to offend or upset their parents.
Regent's Canal also passes through Regent's Park where you will find yourself walking between two sections of London Zoo, a large aviary is clearly visible.
As you continue you will pass a mixture of modern flats, old warehouse buildings, shops, cafes and bars. There are a number of places to stop for a coffee or cold beer along the route and the excelent Arepa & Co are alongside Regent's Canal in Haggerston and a great place to stop for lunch or a cocktail if you feel like you need fortification.
As well as Regent's Park you'll walk alongside Victoria Park and Mile End Park, two more ideal spots to take a break if you fancy it.
The route is a complete mixture and lets you see parts and sides of London that you would be unlikely to otherwise, from the buzz and throngs in Camden to almost complete solitude along some stretches.
If you walk from the North you will eventually find yourself finishing at Limehouse Basin where Regent's Canal meets the Thames. It's a marina full of fancy boats these days, and a short walk to a couple of excellent pubs where you can finish with a drink or a meal.
The Narrow, Gordon Ramsay's gastropub or The Grapes are both situated on Narrow Street.
If you have a spare day, it's dry and you fancy getting beneath the surface of London a little bit on foot then Regent's Canal is a great way to do so.
There's a link to an official website here