Overseas visitors to London often arrive with the perception that we spend much of our life under an umbrella or navigating through thick fog, I mean it rains all the time right?
Actually no, of course it does rain in London and we do sometimes get extended spells of wet weather but it actually rains a lot less than many people seem to assume.
This comes from wikipedia and whilst some of it may sound surprising it feels about right.
Parts of England are dry in global terms, which is contrary to the stereotypical view—London receives just below 650 millimetres (25.6 in) per annum,[55] which is less than Rome, Sydney, or New York City. In East Anglia it typically rains on about 113 days per year.[56] Most of the south, south-east and East Anglia receive less than 700 millimetres (27.6 in) of rain per year.[47] The English counties of Essex, Cambridgeshire – as well as parts of North Yorkshire, the East Riding of Yorkshire, Suffolk and Norfolk – are amongst the driest in the UK, with an average annual rainfall of around 600 millimetres (23.6 in). This is due to a mild rainshadow effect, due to mountainous parts of the South West, Wales and Cumbria blocking the moist airflow across the country to the east. In some years rainfall totals in Essex and South Suffolk can be below 450 millimetres (17.7 in) (especially areas around Colchester, Clacton and Ipswich) – less than the average annual rainfall in Jerusalem, Beirut and even some semi-arid parts of the world. The rainy reputation of Britain originates from the frequent cool, cloudy and drizzley conditions rather than overall rainfall amounts.
Of course the above piece does make the point that we often have drizzly weather rather than intense downpours which contributes less to the overall rainfall figure, hard to argue with that either.
In terms of what to expect when visiting London weather wise, in all honesty it's hard to know once you've factored in some seasonal variations.
Winter
If you visit in the winter then it's likely to be considered cold much of the time for most people, however it's unlikely to drop below freezing and the chances of seeing any snow are very minimal. It can be wet in winter months and we can occasionally have spells when it will rain for part of every day for a week or more. You're just as likely to get cold and bright days though and these can be some of the best for exploring, visitor numbers are lower and as long as you're dressed warmly it can be a very nice environment.
Spring
Once spring arrives it becomes even more of a mixed bag. Generally temperatures will be warmer, often in the mid teens (60's) and when rainfall comes it's as likely to be solid showers as misty drizzle. You could however hit either a very cold snap, low single figure temperatures or just as likely a very warm spell, low twenties (early 70's). If you're unlucky you might hit a week of rain on consecutive days but most likely is that you will see a mixture of clear skies and sunshine, cloudy overcast weather and some rain showers. Cloudy is most likely to be the dominant factor but it's unlikely you won't get one or both of the others at times.
Summer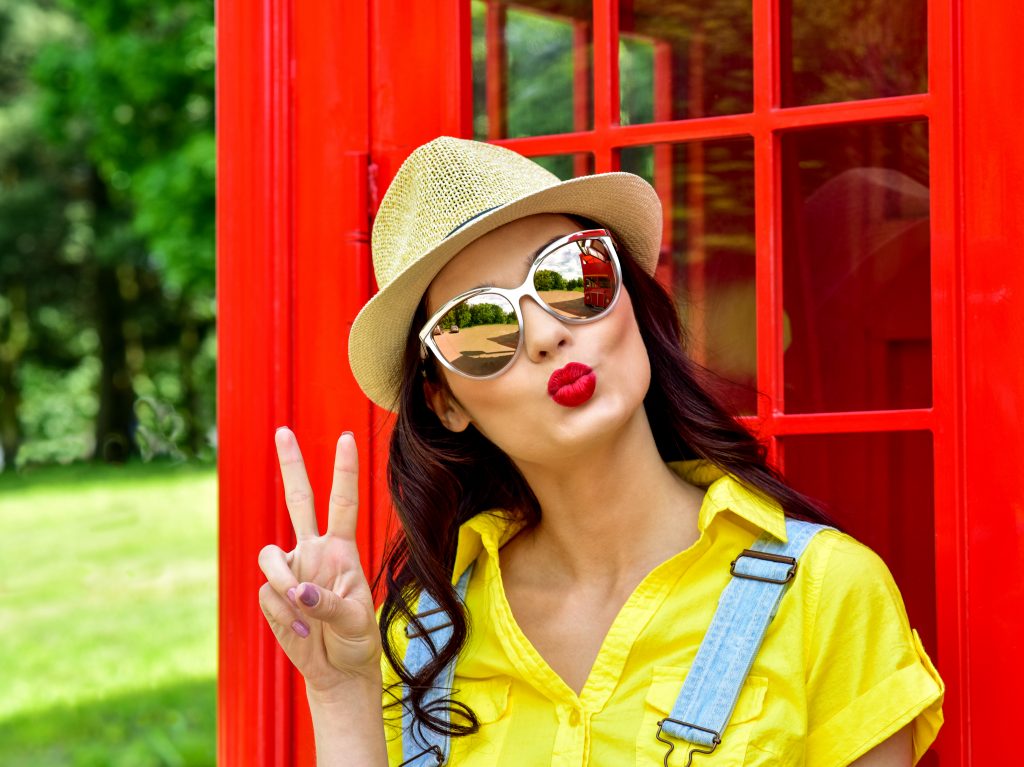 So, visiting in summer, now you do know what you'll be getting right? Well actually no, it's still going to be a bit of a lottery I'm afraid though it will certainly be warmer.
I'm writing this anecdotally rather than giving facts and figures, but most years in the summer we will tend to have several weeks of dry weather that run consecutively. What will often happen is that warm weather will build over time with humidity until it feels quite hot and sticky, long spells of temperatures over thirty and rising (90's) will often peak with a dramatic thunderstorm and torrential downpour before the process seems to reset and begin again. It's worth mentioning here that we're not that well geared up for heat, in the last few years shops and restaurants have increasingly had air conditioning but it's unusual in homes and not common on public transport. Central London tends to develop a micro climate this time of year when it's hotter, the bigger buildings absorbing and radiating heat causing the average temperatures to be a good but higher than surrounding areas.
Summer can also mean some lovely warm days with clear skies and cooling breezes and it's also worth bearing in mind that at some point there will be some wet weather for a week or so. Even then though, contrary to common perception it's highly unlikely you will see it rain all day long, frequent showers are more likely.
Autumn
Heading into Autumn and it's much like spring in reverse, the summer can often stretch out through October with some warm spells though the days are much shorter than the height of summer so there's less opportunity to explore and it will get cooler much earlier in the evening. Often we can get through as far as November before temperatures really seem to dip though a cold snap could hit at any point. If you're going to experience fog, then this is the most likely time, late autumn running through to the winter months and especially if the temperature is mild. Again though, seeing fog all day long is an unusual occurrence, it will normally clear around the middle of the day.
The not so conclusive part
If you've read this far you're probably thinking to yourself 'well I still don't really know what to expect' and you know what? you'll be dead right.
All I can say with confidence is that if you visit in winter it'll probably be cold, and you'll probably see some rain, but neither is guaranteed.
If you visit in summer, it'll probably be warm, and you'll probably see some rain, but neither is guaranteed.
Spring and Autumn? Combine the two statements above and some of it will probably be correct.
Be prepared to need sunglasses and an umbrella on the same day all year, be prepared to be hot and sticky in the summer at times and cold and wet in the winter at times, other than that, it will be whatever it will be so just enjoy being here, there are things to be enjoyed whatever the weather.
Weather can change quickly, on the day and by the day so check the forecast before heading out.