20 Fenchurch Street, known to most Londoners as the Walkie Talkie building is home to the Skygarden, London's highest public garden.
Entry is free but must be booked in advance and tickets go very quickly, they are normally available about three weeks in advance and you can book a timed slot which they are strict about adhering to.
So what is it? The clue is in the name, at the top of what is a slightly strange looking tall office building is a glass encased space which is three stories high. There's a temptation to describe it as a dome but that brings to mind something like a globe where as the Skygarden is much squarer in shape.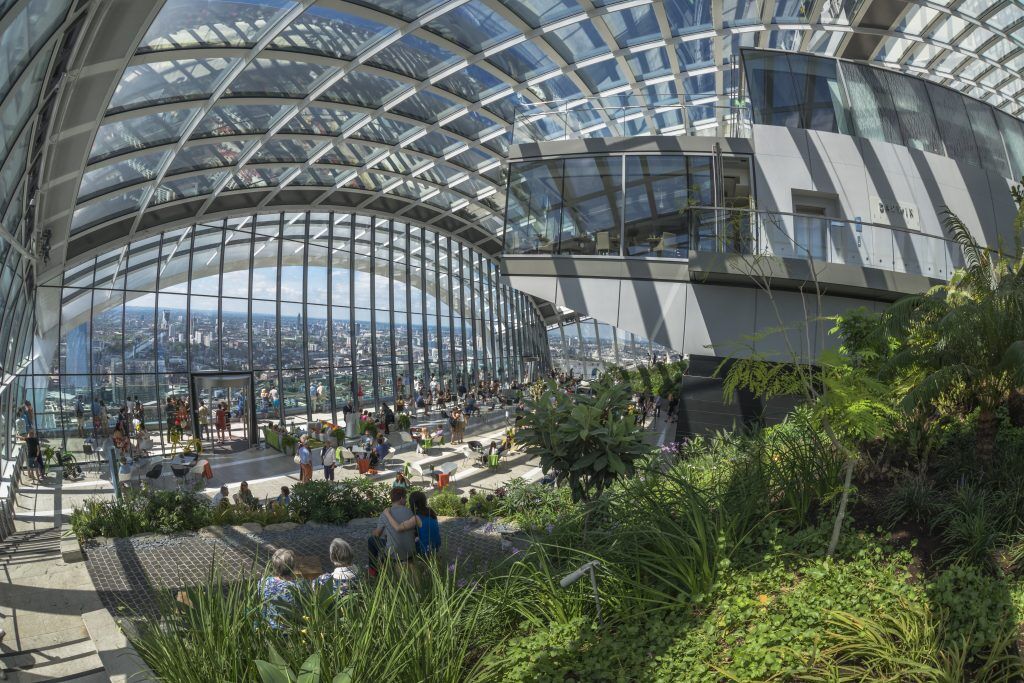 It's interior houses a bar and a restaurant as well as surprisingly enough lots of plants, enough for it to be rightfully considered a garden. There is an observation terrace which you can walk out on to and get great views across the river as well as to the East and West. From inside you can see a 360 degree view of London and make out virtually all of the famous landmarks including the Wembley arch in the distance.
Many Londoners consider it to be the best view in London and I'm inclined to agree, it's nowhere near as high as the Shard and you can't see as far but everything feels close enough to be that much more real. The Shard can almost feel like you are in a low flying plane whereas from the Skygarden you can make out a lot more detail.
It's not exactly a hidden gem but many people aren't aware that you can visit for free, I highly reccomend it, something not to be missed if you can snag the tickets.
Tickets can be booked from https://skygarden.london